Chilled Vertical and Semivertical
Proxima - Viseo Eco 4 SG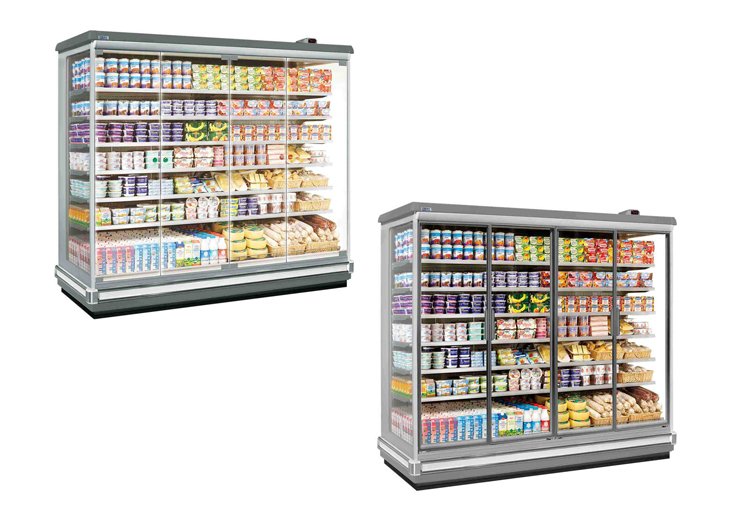 Chilled Vertical and Semivertical
Proxima - Viseo Eco 4 SG
​Vertical chilled display cabinet with doors and remote unit for fresh pre-packed products. It offers considerable energy saving without sacrificing the visibility of the product on display.
Intended for supermarkets and hypermarkets, it offers single glazing doors to prioritise transparency and visibility.
Layout flexibility, thanks to 2 heights, 4 lengths and the  end of island cabinet that allows island compositions.
Temperature: MT
Class: 3M1 – 3M2 – 3H
Type of cabinet: vertical
Commercial category
Delicatessen
Fruit and Vegetables
Cheese
Meat
Dairy products

Chicken
Pre-packed fruit and vegetables
Technical feature
Remote condensing unit

LED lighting

Electric defrost

High efficiency fans

Ventilated
Certifications
Certificazione EUROVENT