Food storage for fresh packaged foods, a growing market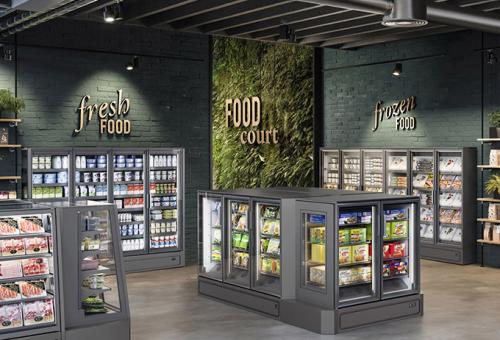 The search for good food, which increased substantially during the pandemic emergency, is being further consolidated. A rediscovery that leads Retailers to reconsider the offer, the assortments and food storage, also in relation to the strong increase in the request for fresh packaged products. 
Ecological packaging and attention to health 
Customers show a greater appreciation for products in ecological packaging, coming from a certified km0 supply chain. A positive trend that is set to continue in coming years.
Furthermore, ready-to-eat fruit, as well as vegetables of the fourth and fifth range, are continuing to gain ground. Trends that can also be interpreted according to the progressive rooting of healthy food and healthier diet regimens.
The contribution of companies active in the sector of commercial refrigeration, such as Epta, is crucial in a context where the attention to quality merges with the new green sensitivity.
Increase sales of fresh packaged products and reduce waste
Perfect visibility of the products and correct food storage also contributes to increase sales of fresh products. At the same time, enhancing freshness increases the shelf-life of the articles, reducing food waste.
A further trend is the increase in proximity stores, as a natural consequence of the changes in lifestyle in large urban centres. These formats respond to the need for daily and sought-after shopping. 
They are places where fresh packaged foods dominate the food area. They are displayed in vertical self-service refrigerated counters or in semi-vertical refrigerated islands which enhance their strategic relevance. 
In this regard, Epta has proposed solutions dedicated to fresh packaged products, displayed in a correct manner, and stored in the best conditions.
Epta brands for proximity stores and supermarkets
In detail, for proximity stores it offers the family of Integral SlimFit refrigerated counters branded Costan and Multicity of Bonnet Névé. 
For the stores and hypermarkets, it recommends the remote counters of the GranFit family of Costan and SkyEffect of Bonnet Névé. They are complete ranges that make versatility one of their key ingredients. Mixing the vertical and semi-vertical models with a coordinated design makes it possible to create infinite compositions and create aisles or islands of contemporary appeal. 
All this, always in the name of maximum sustainability, thanks to the choice of CO2 and R290 propane as natural refrigerants. The LED lighting and further technical features make them best in class solutions under the new European Energy Label regulation.
Unique furnishings, which make the fresh products area the star of each store.