Frigidaire wine cooler: quality first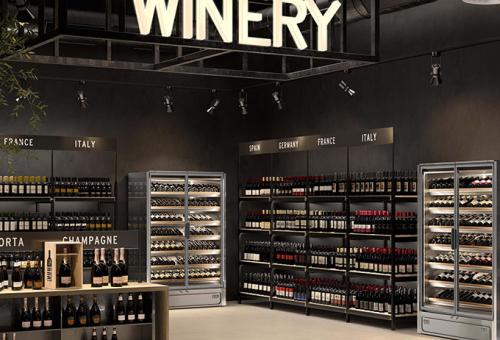 Regionality and sustainability are the ingredients to search for in every glass of wine according to 2022 trends. How best to propose wine excellence? The frigidaire wine cooler is the ideal solution to highlight the quality of products and support sales.
Wine lovers prefer to discover the most hidden local excellence, produced in small cellars at 0 miles. The novelties include the wines of Croatia and Slovenia. Chilean and South African wines are also increasingly gaining ground.
The selection of products embraces new tastes and places particular attention on organic products. A confirmed trend, this year too, among the favourite options of the more attentive and conscious consumers.
The refined tastes of wine lovers are influenced not only by the wine growers, but also by the retailers, always in search of cooling solutions able to enhance the wide range of labels and protect quality and the environment.
Wine bar furniture for stores and restaurants
Epta proposes vertical display cabinets MultiWine Plus of the MultiCity family, branded Bonnet Névé and designed to recreate the furniture of a wine bar inside stores and restaurants.
A selection of white and red wines to discover. The sloped shelves and the LED lighting ensure excellent display and enhance the liveliness of the labels. Furthermore, the full glass doors finished in stainless steel and the product stoppers in wood confer an elegant modern layout to the self-contained plug-in.
Frigidaire wine coolers by Bonnet Névé
The frigidaire wine coolers MultiWine Plus are the ideal choice to perfectly preserve the organoleptic properties of the wines, with temperatures between 6° and 12° for whites and 14° to 18° for reds.
Another advantage is the key locking system, at the bottom of the cabinet, which guarantees maximum safety.
Finally, the frigidaire wine coolers by Bonnet Névé are synonymous with 360° sustainability. The furniture is designed with R290 natural refrigerant gas and a minimum GWP to preserve the environment for future generations.